August 15th 2009

Well you lucky lot, getting to see the lads perform at the summer festivals! I, unfortunately, got to none, boo hoo.
I even missed The Dickies on their recent UK tour, I need to get a life!

Anyway, here we are again, updates time!

First off, here are your answered Ask Olga questions. We have had to omit a whole load of em' as they were just questions about shows/tours!
Please, DON'T ASK! If you really wanna know about gigs, check the tour dates!

And, another guitar lesson here for ya!

The lads tell me that the recent shows in Slovenia and Croatia were fab, thanks to everyone there, and to all of you for coming. Big cheers also to Primal Scream, and Razorlight.

Great to meet up with Wattie and The Exploited again, in Slovenia, its been a while!

Spain and Austria were wicked, thank you to everyone there, and cheers to Blood or Whiskey.

The lads had a rockin time in France, and great to meet The Buzzcocks for the first time ever!!

Heres a few pics from the festivals for ya, including one of our Tommy Goober at his recent graduation!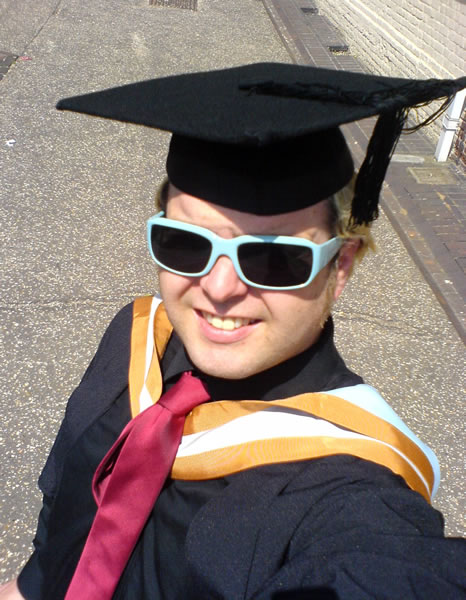 Tommy on graduation day! Congrats!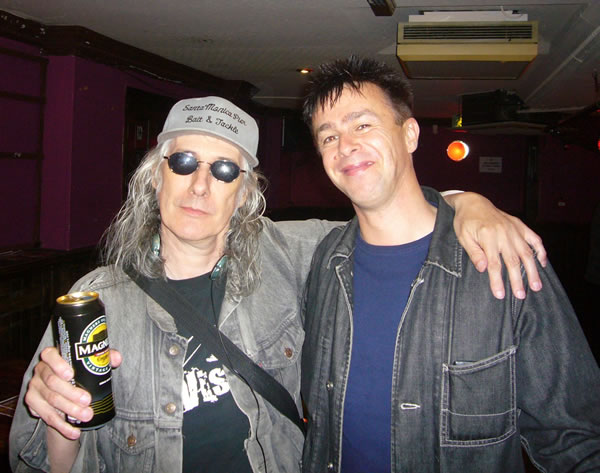 Knox (Vibrators) and Olga, at The Dickies London show the other night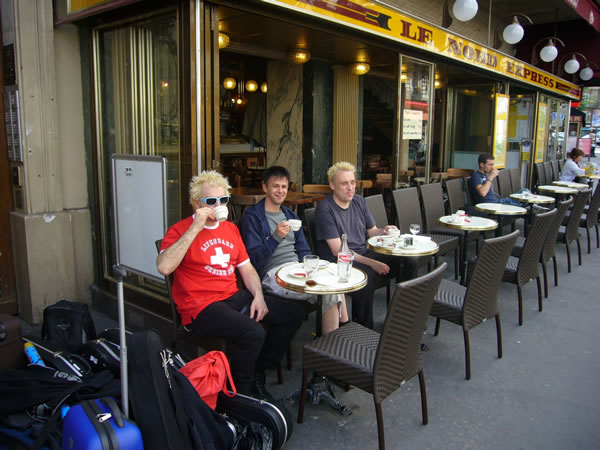 Tea time in Paris, after the Au Pont Du Rock festival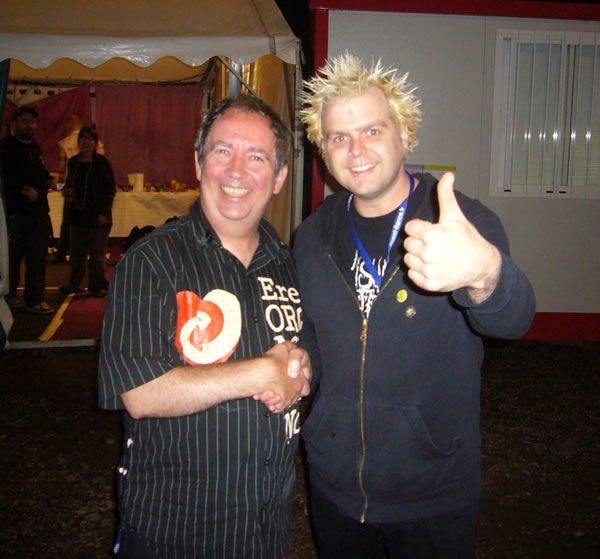 Pete (Buzzcocks) and Tommy Gobber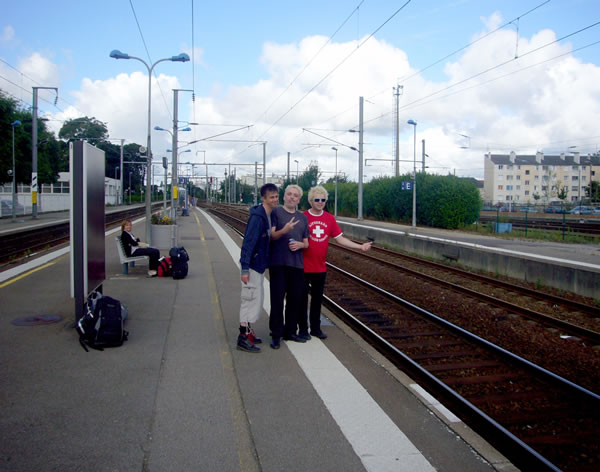 The lads, lost in France!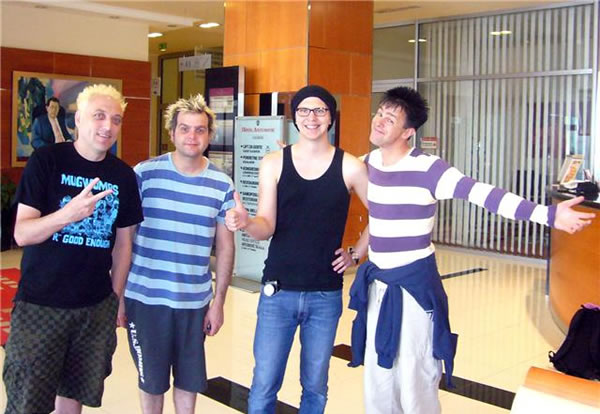 The Toy Dolls with Bjorn from Razorlight, a HUGE Toy Dolls fan!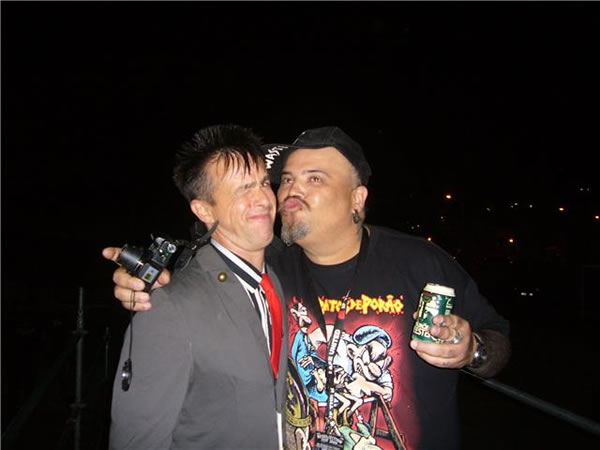 Olga & J.Gordo from Ratos de Porao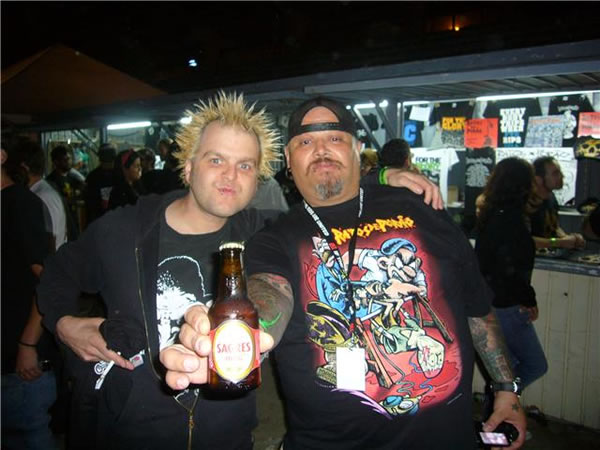 Tommy & J.Gordo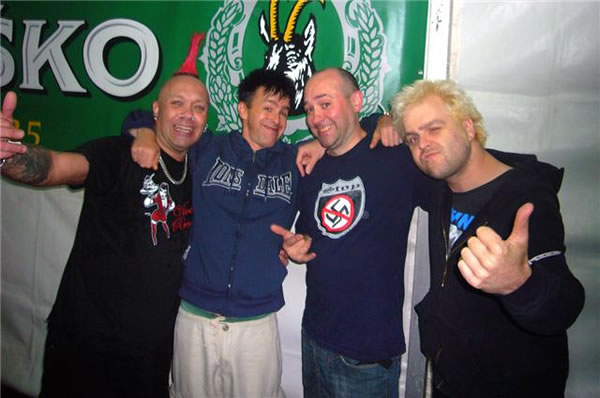 Olga & Tommy with the Exploited
Talkin' of French shows, the lads have decided to take a break from album writing, and get back on the road again!
Not usual for the band to do this before an album release, but they are getting tour/van withdrawal symptons... you know our Olga & the Boys... a few months off and they are itchin' to get goin' again! So, following the great success of the Au Pont Du Rock festival last month, the lads have decided to tour France.

So, you lucky lot across the channel, make sure you get yer tickets booked early! Check the shows here and let us know if you have any problems getting tickets.

Looks like there will be a coupla more dates slotted in too, so keep checking the tour dates!

TTFN
Ciaron