16th September 2004
JOHNNY RAMONE
1948 - 2004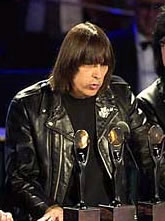 We are saddened to hear the news of Johnny Ramone's death. A highly influencial individual, he will be greatly missed by a good many people. Our thoughts at this time go out to his family and friends.
September 2004
Hey! Good to see ya again! Yer lookin' good!!!
We are still waiting for a release date for the new album, Secret Records have told us that they will know very soon...
Well the good news is that after a long and painful wait, the message board is FINALLY back online! PHEW!
It's a little different from last time but i'm sure most of you will have gotten used to it by now. There's still a few of the old board regulars missing in action though... if you know where they are tell 'em where the party's at!!!
More dates for the first leg of "Our Last Tour?" have been added or confirmed here. The next leg of the tour starts at the end of January 2005 and this will mainly include Spain and Norway, and other countries to be confirmed. As for the thousands of emails asking about North and South America, these are still in the preperation stages, as soon as we have any news we will tell ya!
Lucky Dutch fans will have the opportunity of being in THE TOY DOLLS new live DVD! Secret Records are to film the live show at Utrecht Tivoli on November 20th this year so get your tickets for that one! It promises to be a great night.
The first official TOY DOLLS book, "From Fulwell To Fukuoka" is due to go on sale sometime in November, we will have the release date and full details for you soon.
In the meantime, Olga, Tommy and DTN have been at intense rehearsals in Norwich. Olga tells me its damn hard work, but its coming together nicely! The lads are off for 3 days now, then its back to practicing again from Monday!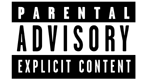 Check out the latest rehearsal pics here.
Be warned though... these pics contain gratuitous nudity!!!
The next guitar lesson in the series of 'Play With Olga' is here!
Some more pics for ya! The Fan and Tattoo galleries have been updated. Watch out for more pics coming soon!
Oh yeah, there's a couple more links for you to browse to!
That's all for now... 'til next time kids
TTFN
Ciaron