20th July 2011
Happy Summertime You Lot!
Well, lets get straight down to business!
Check out your Ask Olga answers (including video answers) here.
And your latest guitar lesson here.
---
So, what's been happening? Well, the lads have been in the recording studio over the past few weeks recording The Toy Dolls new studio album, check out these pics!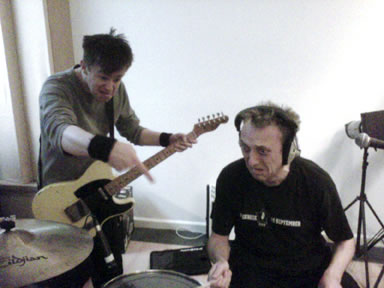 Olga cracking the whip with The Amazing Mr Duncan!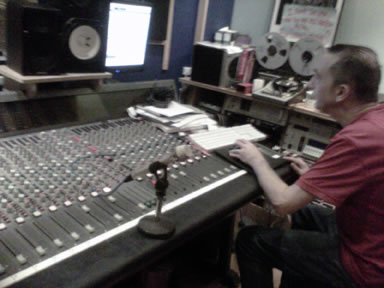 Adie, our ever patient studio engineer!
For a full studio update check out the Olga Talkin section here.
---
The bands booking agency are now in talks regarding shows in 2012, watch this space! We are all waiting!!
In the meantime there has been another show added to the 2011 gig list, check it out here.
These will probably be the only two Toy Dolls shows of 2011! The lads are busy recording the new album as we speak, so they don't wanna take too much time away from it! Its taken long enough already eh lads!? Ha.
---
Finally some wicked new design t shirts (including girlie shirts!) have been added to the webshop.
Ok, enjoy the Olga Talkin' section! That's where most o' the news is this time!
We will be back soon…
TTFN Ciaron.