15th March 2011
Happy Spring time You Lot... It's update time!
Your 'Ask Olga' answers are here.
Your latest guitar lesson with Olga is here.
Enjoy!
---
Don't forget to keep showing your Olga Fender Telecaster campaign support here.
And talking of Telecasters! We had literally hundreds of requests from all over the world for Olga's old broken Telecaster scratchplate!
A winner has been chosen at random, and the winner is.... cue the fanfare... TADAAA!!!
GREGORIO DE LAFERRERE From Buenos Aires Argentina.
Congratulations! Olga's broken old scratchplate is on its way to you!
And, can you believe this? Olga has just told me that because he was so attached to the old black scratchplate, he has decided to change the new red one to another new gleaming black one! He reckons the black plate on the yellow Telecaster is part of the Toy Dolls trade mark! Will the guy ever be happy?! But, ya know, I think I agree with him!
---
As we mentioned a few updates ago, while the new album is being written Secret Records have decided to release a special best of album for you. It will be entitled ANOTHER BLEEDIN' BEST OF! and will be released on 9th May 2011.
It will be available digitally and, for you collectors out there, it will be on vinyl too which we have certainly had many requests for!
It will feature tracks from The Treasured Tracks album (without the crowd mics), tracks from Our Last Album? and audio tracks from the Live DVD.
Here's a couple of pics of the album sleeve for you...
---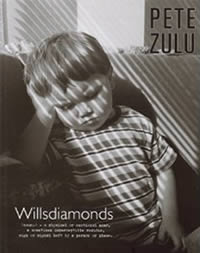 Other Toy Dolls related news...
The Amazing Mr Duncan isn't sitting around! He will be off on a UK tour with his band 'Billy No Mates' starting on March 30th at the Garage in London, ending on 3rd April at The Bristol Croft, full details here.
Duncan will also be touring with 'Snuff' throughout Europe, first show in Dusseldorf on April 15th, ending in Toulon on 3rd June, details should be up on the Snuff site soon.
Ex TD member, Pete Zulu, has written a book! He talks through his life in words and his totally wicked photography! Oh, and the flyleaf is written by our Olga! The book is called 'Willsdiamonds' and the launch date is 23rd March, see the details here. Well worth checking out!
Another ex Toy Dolls member "Baz Warne" aka Bonny Baz, who now is fronting The Stranglers, gave the following interview about his time with The Toy Dolls on BBC television recently. Check it out.
---
Olga has told me he is on the home stretch with the new studio album writing, so it looks like we should have some recording news asap! Finally!
---
At this time our thoughts and prayers are with everyone in Japan, and those with families and loved ones there.
Until next time
Ciaron