1st February 2011
Hey you lot! Here we go:
All yer Ask Olga questions answered here including some HAND PICKED VIDEO ANSWERS FOR THE FIRST TIME! Olga has asked that I point out that they're a bit rough as he recorded them on his laptop, so please don't expect any Hollywood style filming!!!
The Olga Talkin' page has been updated here.
Don't forget yer support for the Olga Telecaster campaign here.
And the latest guitar lesson can be found here.
Olga has told me that he has been doing some repairs to his ever faithful Fender Telecaster, and has changed the scratchplate to a red one. The original black one has been on since the beginning of time, so you can guess the state of it when it was removed... 30 plus years of beer, sweat & other stuff!
Anyway, it did break on removal (check pics below) but rather than throw it away, Olga says he will give it to one of you lot if ya want it!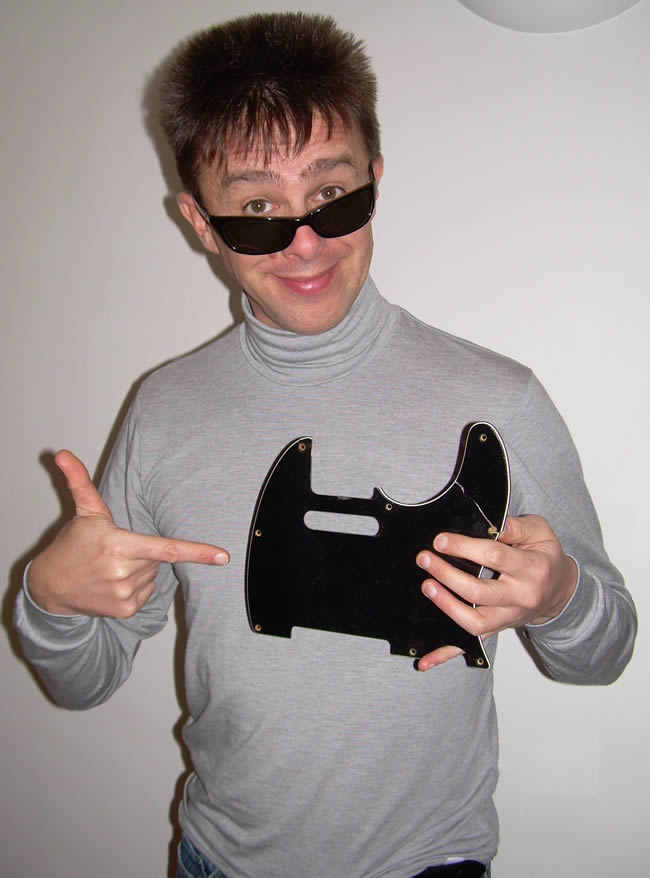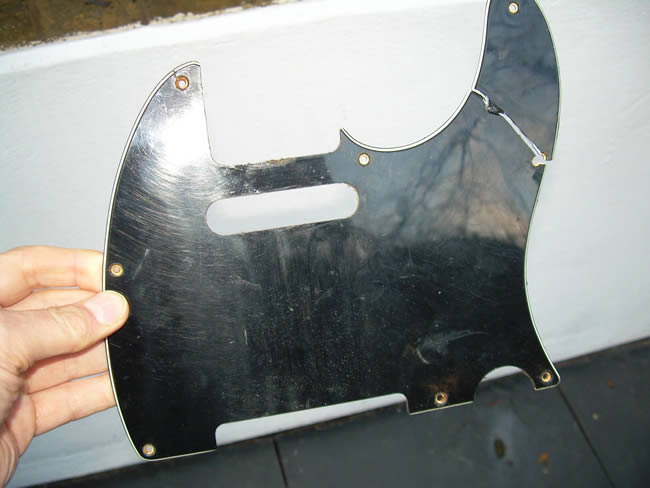 So, if you would like it, in its sticky and smashed state, drop Olga a line with your name and address, and please put 'Olga's Scratchplate' in the subject line. It's as simple as that! Olga will pick a name out at random and send it to you! We will let you know if you have been lucky/unlucky enough in the next updates.
Details of the "ANOTHER BLEEDIN BEST OF!"album will be in the next updates with a track listing and pics... stay tuned. And for the very lastest up to date news on the album etc make sure you check the OLGA TALKIN page!
Ok, don't forget to let me know if you would like Mr Algars dirty old smashed scratchplate!
Next updates soon!
Oh, I almost forgot, ha! The winner of the Christmas competition!
There were a mountain of entries, so thank you, a whole load of correct ones too! Well done!
The correct answers are:
1.Olgas real name is Michael ALGAR.
2.Tommy Goober plays a Music MAN bass guitar.
3.The Toy Dolls began in 1979.
4. On stage, The Amazing Mr Duncan plays a VIOLIN.
5. The first time in France for The Toy Dolls line up was Olga, Dean and MARTY.
There can usually be only one winner, but with the huge pile of correct entries Olga has chosen two from the hat.
The lucky winners are:
Nagashima Hiromi from JAPAN and Jacek Tabor from POLAND
A set of Toy Dolls badges are on their way to you both! Congratulations!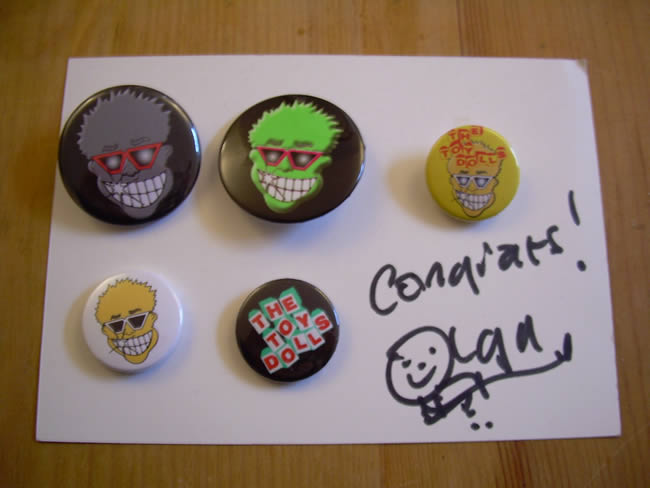 TTFN
Ciaron, your webmaster.