Hey you lot!

As we mentioned a while back, song writing is well underway for the next Toy Dolls album, so there aint gonna be much to report on the updates for a while, check out OLGA TALKIN, for the latest, and ASK OLGA for all your latest answered questions.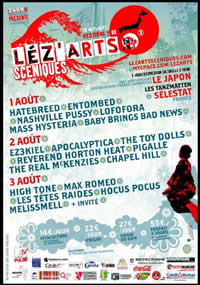 With the overwhelming amount of photographs that keep being sent to us here at the site, we have decided to make it possible for you to upload your pics yourselves… this feature should be available real soon. We'll keep you updated.

Heres a flyer for the French gig on 2nd August, please click it to see full details.

So apart from Olga being stuck inside writing from dusk till dawn, what else is happening!?

Tommy Goober's bands Goober Patrol and Vanilla Pod are both featured on a CD compilation CD, just released, called 'Gangsta'a Corner', out now on Gratuitous Beaver Records.

Tommy is also busy working on new Goober Patrol material, News pf an official Goober Patrol website soon too!

Also Mr Goober has just recorded a whole batch of new songs with Vanilla Pod, who are now looking for a label to release it.

Vanilla Pod MySpace
The Amazing Mr Duncan has a string of European shows coming up with his band Billy No Mates, catch em if ya can!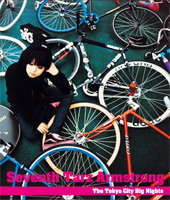 Latest news on the Japanese artist Seventh Tarz Armstong, whos new album will feature a song by Duncan, and guitars by Olga:

Album title will be THE TOKYO CITY BIG NIGHTS, release date: 2nd July 2007.

While you're eagerly waitin' for the next Toy Dolls album to be written, check out THE DICKIES European tour!

I am sure Olga will be there at a few o' the gigs cheerin' his old bandmates on, I will be joinin him for sure!

Until next time!
TTFN
CIARON