November 27th 2006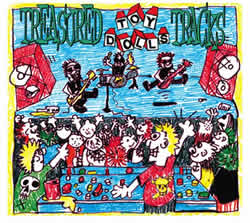 Good Day to you lot from a rainy NW London!

Miserable weather it may be, but all is hunky dory here! I am hard at work writing new material, and feeling happy!

Our live album "Treasured Toy Dolls Tracks" (pictured) is released by Secret Records next week! Monday 4th December, heres a track from the album for ya, Tommy Koweys Car.

The main site updates are on there way and should be up soon!

Talk very soon!
Cheers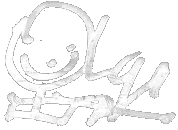 November 5th 2006

HELLO YOU LOT FROM A FREEZING COLD LONDON!

Freezing it may well be, but its what we are used to and love! for a while anyway! Though we had a wicked time in South America, with Brazil temperatures up to 35c, it is actually nice to cool down a little! around 10c here at the moment, and -4c through the night!

SO... South America, the story in a nutshell...

Day 1 Oct 24: After a quick jaunt of 11 and a half hours from Heathrow we arrived refreshed in Sunny Sao Paulo, Brazil!
| | |
| --- | --- |
| | |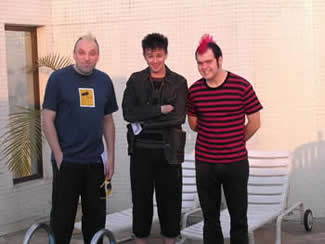 After a few hours kip in the hotel, oh, and a dip in the jaccuzzi (is that how ya spell it!?) we headed for the hotel pool on the 27th floor, this must be the biggest city I have ever seen, the view was amazing, I thought Tokyo was big, but Sao Paulo seems to go on to infinity! here we are at the poolside, notice The Amazing Mr Duncan has got the mohican bug , along side Tommy Goobers new black n' red barnet!

Anyway, after a brisk intake of SP sun we headed for a TV news interview, then it was off to work, REHEARSALS!
The rehearsal rooms in the city centre are fabulous, a pleasure to practice, though after having a few weeks off, it was a killer, and a much needed rehearsal!

We also had time to check through the equipment which we were to use at the shows in Brazil. Tommys bass amplifier and cab were nice, ya cant go wrong with Ampeg! unfortunately Mr Duncans drum kit was a poorly hand made set, which took a lot of tuning, the cymbals werent up to much either! but the hi hats were fine, of course these were Mr Duncans own pair! and the guitar amp, wow, the correct one, a Marshall JCM 800 2203, and quite a nice one, pity the cabinet was a JCM 900, but overall not bad at all! at least I was happy!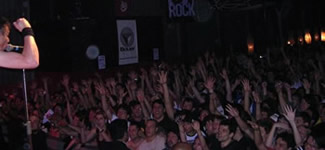 Day 2 Oct 25: The Blen Blen club is a nice one, a good size for this band I think, maybe around 800, again I was happy! after an interview for some telly programme we were ready for sound check, not the best sound system in the world, and with microphones we had never seen before, Bernie, our soundman, was far from delighted.

After suffering the PA sound system at soundcheck, we were feeling weary, with physical tiredness and with anticipation of the show.
That night was nice, though we didnt play our best for sure, you lot were great, a sold out hot venue gave us a great time, thank you! fantastic to see ya all again.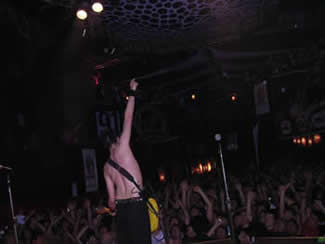 Day 3 Oct 26: We actually thought that this day off from doing a show would be easy! ha! after breaky we were driven to the MTV studios, here we were to perform 4 songs live, and to a live audience.
Following a long sound check, my voice was goin!
Around 2pm we played Idle gossip, Fisticuffs, Lambrusco Kid and Wipe out.
The nerves took over!, completely different from a live gig! but an experience for sure!
After the show we were well exhausted! I was rushed off to do a live Web chat on the other side of the city, needless to say I fell asleep in the car!

After having 1000 questions fired at me from various South American folk on the live web chat room, I was then swept away to another TV studio back on the other side o' town for some music chat show.
I was forcin meself to stay awake! I had to, as that night at midnight, I was gonna be guest DJ at a punk night club elsewhere in this metropolis!

After the TV show there was time for some food! wow, I hadnt seen that for a while! still, I am not complaining, here I was on the other side of the world, eating great brazillian cuisine, being a guest on TV shows, being a celebrity DJ! and best of all playing for you lot!

On arrival at the club, at 12.30am! I was greeted by some great people in a kinda VIP area! free drinks all night, but we had to leave the hotel at 9am for the flight to the next city! anyway, a couple of beers would be ok! I was joined by Bernie (soundman) and Merchandiser (koen) Tommy and Duncan had hit the sack hours ago! along with Matzi (backline technician).
Around 3am I was on stage, first time as a DJ for me, forgive my inexperience! great to see you lot there again! I had a great time, though through shouting instructions at my great engineer/helper (Focka) all night, my voice was almost gone!
A great night was had, but to get to bed for 5am and rise at 8am was hard work! even for me, the morning person of the band! (I mean next to Koen, our merchandiser, who is always seen tucking into breaky 2 hours before me!)


Day 4 Oct 27: We had played in Curitiba about 11 years ago, I remember I had no voice then either!
A great venue, excellent stage, great sound system and lighting, after a nice soundcheck we chatted with a few of ya who had turned up early, lovely to see ya all!

Now we were feeling more and more sleepy, after 5 minutes in the hotel, there was a press conference downstairs, nice to do, but we were finding it hard to stay awake!

A packed house welcomed us in Curitiba that night, having a show under our belts we were so much better than we were in Sao Paulo, the whole night went smoothly, we loved every minute of it, the sound was nice, and you lot were very nice indeed! Thank you! heres a couple of pics, mainly of you lot in Curitiba!

Day 5 Oct 28: So, after around 2 hours sleep, we up and off to Curitiba airport, we needent have rushed, our flight was delayed! but, never mind, sleeping in airport lounges beats sleeping outside in shop doorways, as we did many times on the first few tours in the early 80's!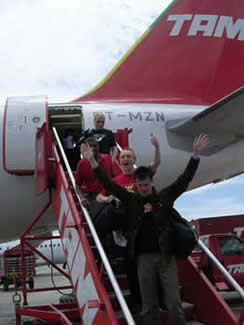 Heres us arriving back in Sau Paulo, from Top to bottom, Mr Duncan, Chuck Berry, Koen, and meself.

Today was back at the good old Hangar 110! the sound and lighting system had both been improved drastically since last time I was here, around a year ago.

We had to be better tonight than we were 3 nights ago in SP, and we were! you lot are just so loyal, thanks loads, we had a wicked time at another sold out venue! great to have our old friend, Marcio, from The Lambrusco Kids, join us on stage for Back in 79'! infact it was great to see all The Lambrusco kids again, sorry we didnt get much time for beers this time around!

By the time we had reached this gig my voice was dying! thanks loads for singing along to help me out!

Day 6 Oct 29: A 4 am wake up call greeted us the next morning! we were sad and melancholy to be leaving Brazil, we had had a lovely t ime, but not enough time to talk with ya all, or to be with our friends, thanks loads to Marcio and Renato for making it all happen! hey, and enjoy The Rezillos when they arrive next week!






Heres some of you crazy lot at the Hangar 110, and with the one and only Marcio!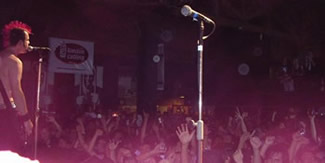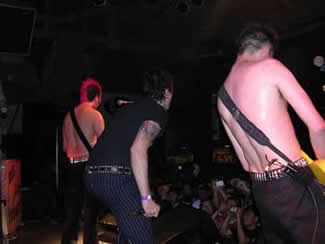 So now we turn a new page in the South American leg! ARGENTINA! we hadnt been to Buenos Aires since 1995!
A short flight of around 2 hours, saw us arrive in a hell of a lot lower climate than Brazil, more like a UK summer really! We checked in the hotel and were driven to the brilliant El Teatro Flores, a fantastic old theatre.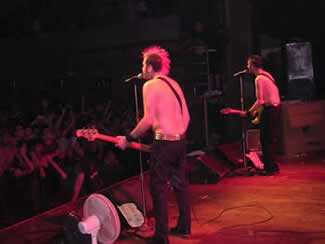 Bernie, soundman, had to completely rewire the sound system to get it working correctly! so after hours and hours, we were finally ready for sound check! Tommy had nother nice bass rig, and again I had a nice JCM 800, and Mr Duncan had a real drum kit this time! wow, we were all well happy! The venue sounded like an aircraft hangar! a real echo chamber! but, packed with around 1400+ people. things changed completely!

What a night we had, faaaaantastic to see you wild and crazy lot! we were a bit tired, but we played quite well I reckon!
The whole evening rocked, apart from a few mindless folk spitting (which we dont encourage at all by the way) other than that we certainly enjoyed the night loads, so nice to see new and old and very old faces again!!

That night after the show we slept and slept....!

Day 7 Oct 30: Full of life today, and again ready to rock,(without a voice though!), fantastic how good ya can feel after a full nights sleep!



At the soundcheck we recorded a live radio show, I croacked me way through the singin!

That night, once again was rockin, I for one felt the show was better than the previous night, because I had had a proper sleep and I could breath! (not sing!) a great time we had indeed and another wild audience! Thank You!

A few "end of tour beers" were consumed that night, in the city that never sleeps! Thank you to all of ya in Buenos Aires!

Heres You lot in Buenos Aires:
THANK YOU SOUTH AMERICA! we wont leave it so long next time! and we will try to include new cities, and there will be a NEW SET LIST also!

Talk very soon....
Take Care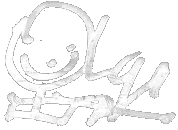 October 20th 2006



Good Day to you all!

Just thought I would have a chat before our South American dates:

I am working on how to get sounds up on this Olga Talkin section, Ciaron has kindly arranged it all out for me, just a bit rushed at the moment organising things for our forthcoming shows, I will sort it on our return, for sure.

The Treasured Toy Dolls tracks live album will be released in UK early DECEMBER, other countries should follow, will let ya know as soon as I find out!

The Toy Dolls much requested online shop will be starting soon! as soon as we have more info we will let you know on the updates, also for you Japanese folk out there, we will be starting a Japanese website soon too, hard at work on it now! wont be long!

Incase ya wondering, I will be throwing myself into writing on my return from Argentina! there has been so much organising for this trip, that I have had almost no time to write at all! but I am lookin' forward to getting stuck into it!

So, Monday 23rd sees Bernie (soundman) and Matzi (technician) fly in from Germany to London, and the rest of our crew (Koen) fly in from Belgium, we all meet in Heathrow and take a quick 12 hour flight to Sao Paulo! cant wait to see you lot again, and in Curitiba too! and of course its really fantastic to be invited back to Argentina, cheers to everyone for sticking by us and being so loyal, we are really looking forward to seeing you, we will be out after the shows to say hello! lets hope there is someone there to see us!

I will tell ya all about it on our return! Have a great weekend, talk to ya around 2nd november.

Take care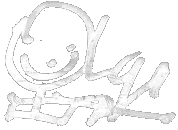 October 9th 2006

ATTENTION CORRIE FANS, SOME VERY SAD NEWS.
For all Coronation Street fans, please tune in to ITV1 at 7.30pm UK time and 8.30pm UK time TONIGHT!

Tonight is the Weatherfield wedding , the marriage of Fred Elliot (John Savident) and Bev Unwin (Susie Blake) will take place, or will it? Tonights episodes promise to be unmissable, I havent seen it, but sadly I know the outcome, and its put a huge black cloud over my morning for sure.

I wont spill the beans, I say I wont spill the beans, but heres a pic of one of the Streets greatest ever Characters. Mr. Fred Elliot.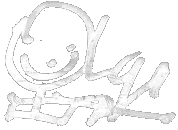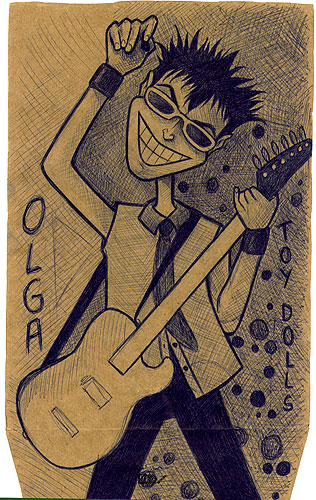 October 8th 2006

HELLO YOU LOT!
Hope all is well and hunky dory with ya all! All going great here! Just preparing for our South American trip, cant wait for that one!

The Amazing Mr Duncan will be on tour with Billy No Mates up until the time we leave, so we have arranged a rehearsal on our arrival in Sao Paulo! a great thing to look forward to after an 11 hour flight! still, gonna be wicked, I am sure after a few jugs of brilliant Brazillian coffee we will be rockin'!

Cheers for all your good luck wishes, pictures, drawings etc from Argentina and Brazil!

I cant put them all up, but heres one (makin' me look almost handsome!) for ya!:

You may have noticed that our live album TREASURED TOY DOLLS TRACKS (recorded at the beginning of the year!), is due for release in UK the first week in December, I will put up a track or two for ya soon,on
www.myspace.com/olgathetoydolls

Take care, talk soon!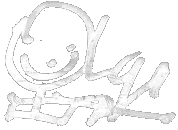 September 10th 2006



NEWS FLASH!
Finally I have set up a MySpace site!
Still loads to upload yet! but ya can check it out at:
www.myspace.com/olgathetoydolls
September 9th 2006

Hey Ya'll!

The sun is shining and life is good! I have just returned from a day recording in the countryside, though I love it here in the city, tis great to get outta London from time to time!

Yesterday saw me nervously heading towards Salisbury, I say nervously because I was off to meet Ginger (Wildhearts). Ginger had asked me to play and sing on his new solo album, I was honoured!
On arrival at Salisbury train station I was greeted by a very healthy and happy looking Ginger and co producer/guitar player/, Jason.

Wow, I hadnt heard a Geordie accent for some time! I felt at ease as we chatted while we drove through the beautiful countryside towards a somewhat isolated recording studio! It had been sometime since had I met Ginger last, about 9 years ago in Finland, and only for 10 minutes in the pub! so I wouldnt say I knew him well! Though I have admired him from afar! A great singer and guitar player, and above all, one of the worlds best songwriters. Though Ginger comes from South Shileds, same as me, and we lived within a mile of each other in London, we have never actually worked on any project together!

Anyway, we arrived at the studio, there we met Tim, from The Cardiacs, Tim was also acting as producer.

We wasted no time in getting down to business, I was well anxious & eager to start!
Tim and Jason are the perfect producers, nothing was too much hassle for them, now I was relaxed!
It took a few takes, but I managed to get the guitar bit down within about an hour, and it aint bad! twice the length of a usual Toy Dolls solo mind ya! Will let ya know the album title and release date soon. The song title is "Drink you pretty". Tim & I also added backing vocals and harmonies on the song, see if ya can spot them! Tim is the one in tune! and the best voice by far!

After the session we headed for the pub! I had a train to catch at 9.30pm, so I had little time to finally talk with Ginger!

We chatted and drank, and drank some more, and you've guessed it, I missed the last train back to London! But I didnt care, at last I had the chance to talk with and work with one o' me heroes, and what a lovely, sincere guy he is too, as are both Tim and Jason, twas a pleasure indeed.

Tim very kindly let me spend the night in the vocal booth! and I headed off back to London in the early hours.

To have the opportunity to do something different is a healthy thing, as this was for sure. I am really flattered to have been asked, I had a wicked, inspiring time.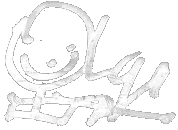 September 3rd 2006



Thank you Elmshorn Kruckau Festival!

Despite the rain we had a great time with you lot last night in Germany! and we played not so bad also!
The wet weather did soak most of the stage, making it an ice rink to play on! and I did take a tumble, just to prove it! Anyway, great to see some old and some new faces too! Cheers!

We have just been told that Brazil WILL happen! here are the confirmed Brazil shows:

October 25th: Sao Paulo, Blen Blen Club.
October 27th: Curitiba, Espaco Callas.
October 28th: Sao Paulo, Hangar 110.

Gonna be great! we will let you know if any gig gets confirmed for 26th October.Tickets are now on sale! cant wait to see you crazy lot again!

Take care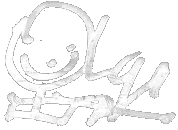 August 28th 2006



Hey you lot!

Hope ya all well?

Cheers to all of ya in Croatia, we had a blast, we managed to finish 1 minute before the monsoon! and despite our flight from Heathrow being delayed because of the terrorism threats, which meant us missing our connecting flight, and having to drive all night from Milan to Pula! we actually played quite well I think! and you lot were very nice indeed, Cheers.

Koen, our merchandiser caught the Anti Nowhere League the following night, he says they rocked! I will catch them one day!

The following week at the Steinkjer festival in Norway we sucked, as we came on stage someone threw a glass o' beer into the mixing desk! this cut out all the sound the band heard through the on stage monitor system, very difficult to keep in time! though thats no excuse, we shoulda been better, but again, you lot were great, Thank you!

The most recent festival in Szeged, Hungary was a nice one, great to see you lot there, cheers for coming! definitely an improvement on our performance last year at the Sziget festival!

So, this weekend coming sees us in Germany at the Kruckau Festival, its likely to be the last festival of the year for us, and promises to be another good one, looking forward to seeing you lot there!

Ya may have noticed that 2 shows are confirmed for Argentina in October, cant wait for that one, its been sometime since we were there, and that was only once! I know a lot of ya have been waiting for confirmation, twill be good to see ya! As for Brazil shows, theres nothing confirmed yet, but we really hope we can include a few dates before Argentina, we will let you know of any shows ASAP!

Next week I will be guesting on Ginger (Wildhearts) new solo album, in a recording studio near Stonehenge, a guitar solo and can ya believe, singin'! tis an honour, I will try to get some pics for ya, now I have a shiney new camera! bit nervous mind ya! and flattered to be asked!

So, I am off to be bed now, past 10pm! up at 6am tomorrow,training, then writing, see ya in Germany on Saturday night, will let ya know if any Brazil shows get sorted. I think I have got this Olga Talkin thing sorted now, finally! so I will be on here a lot more often. Hey, by the way, cheers for all yer covers ideas for the next album, I appreciate it, ta!

Take care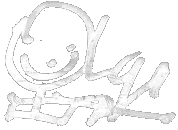 August 7th 2006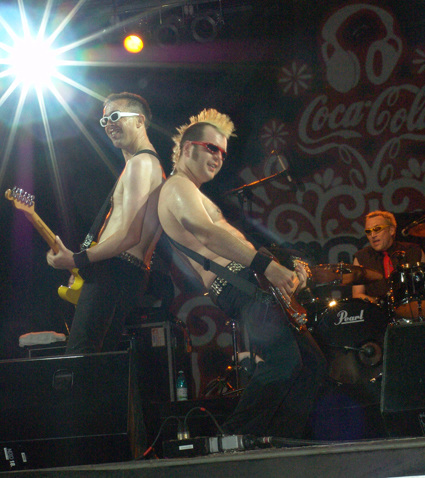 Good day to you lot from a hot North West London!

I am still trying to figure out how to update this Olga Talkin section on a more regular basis, will have it sorted soon!

With me using Apple Mac, and all the codes and stuff seemingly geared towards Windows, it aint as easy as ya think! Well, not for an uneducated monkey like meself!

Anyway..

Thanks to all of ya last weekend in Romania, twas a hell of a long overnight van journey from Bucharest airport through Draculas mountains! We didnt get to hang with the Cheeky Girls, unfortunately, but we had wicked time as usual! For those of ya who couldnt make it, heres a pic for ya! cheers to all of ya.

So next up is Viva La Pola festival in Croatia next week, really lookin forward to that one, shame we are gonna miss the mighty Anti Nowhere League, on the day after us, catch them if ya can, great stuff.

Got a few things happening soon that ya may be interested in! Keep checking back when ya can. Website updates wont be long, along with the first bass lesson from Tommy Goober! And a mile high ASK OLGA section!

See ya soon.
Take care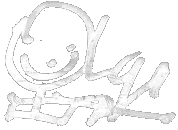 July 28th 2006



Hello you hot lot!

Please excuse my absence from the Olga Talkin page, and the mixed up appearance of everything! Still cant get the hang of all this computer stuff!

Anyway, from the band and crew, we would like to say a huge thank you to you lot in Bratislava last weekend, god it was hot! Dont know how ya all stayed at the festival ALL day!? Despite the soaring heat, we had a wicked time, a bit outta practice, but enjoyable!

We bumped into our old mate Baz and the Stranglers on the same flight to Vienna! Nice to see them, they were off to play a far bigger festival than us! Somewhere in Austria.

So, tomorrow we fly to Romania for the first time, a bit apprehensive playing somewhere new, exciting at the same time!

I am busy writing each day, nothing completed yet, but will keep you informed! Writing in this heat aint an easy task I tell ya!

There are rumours going around of us playing South America in late September, nothing has been confirmed regarding this, but hopefully it will happen, fingers crossed!

Will try to get on here a bit more often from now, me camera got smashed, so theres been no photos for a while! I will get a new one soon!

Meantime, we are really lookin forward to the weekend, hope to see some o' you lot there on Sunday night!

Take care, and talk soon!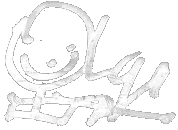 July 12th 2006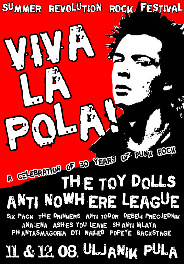 Footballs done, tennis has ended, and here we are again! How are you lot!?

Ciaron is frantically working on the new website updates, with ya this week hopefully!

I am back into training again now, ready for the forthcoming festivals (please check the new dates), I am working each day on another album too, and arranging a new set for next year, so dont worry if ya dont hear from me quite so often! I am actually working!

Theres also a new festival just confirmed, In Pula, Croatia on 11th August....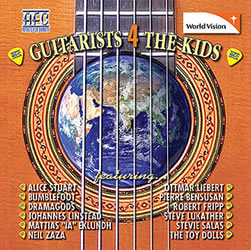 A piece o' last minute news just in... a charity album has been released, featuring us lot!

It's called GUITARISTS FOR THE KIDS, so for more information, and how to buy it, please stop off at
www.artistsforcharity.com/music.html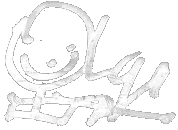 June 13th 2006

Well Hello you football mad lot!
Just thought you would like to see these few pics of our wicked time in Moscow last week!
More gigs comin your way soon! enjoy the footy!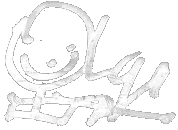 June 4th 2006

MANY THANKS TO NORWAY AND RUSSIA!

Well, here I sit, back in me London flat, completely exhausted and dying of flu! However, very very happy and satisfied with the past 2 weeks gigs in Norway and Russia! I will be writing a a diary, including pics of the the wicked time we had, in the next main website updates, which will appear soon!

For now I would like to say a HUGE thank you to you lot up there in Norway and Russia for making us feel sooo welcome, me ears are still ringing from the fantastic time we had last night in Moscow, at the sold out Apelsin Club, you wild lot! Thank you!

I would also like to take this opportunity to thank our great crew, Bernie, Koen and Matzi, great to be touring again with ya, also a special personal thank you from me to my two favourite Toy Dolls members, Tommy Goober, and The Amazing Mr Duncan. 2 guys who are giving 100% at the rehearsals and the shows, Tommy is playing better than ever, and Duncan has proved that we have certainly made the right choice ! Thank you to both o' ya, not only for your showmanship and musicianship, but also for being 2 gentlemen who I cant wait to get back on the road with.

I sit hear sneezing and coughing with contentment! I have enjoyed myself more than I have ever done at these first shows of 2006.

The next show isnt until July 21st (please check the tour dates) but I will be working on ideas for next years new set in the meantime, and writing of course! We are waiting for confirmation of quite a few more gigs, so keep ya eyes peeled!

Tommy, in the meantime will be constantly practicing new set songs, and playing shows with Vanilla Pod, while Mr. Duncan (lucky swine!) is off to Tokyo this week to record a new Billy No Mates album with the members of Billy No Mates Japan!

Matzi. our backline tech will be on tour with Eric Burdon and the Animals, (even older than us!) check em out if ya get the chance, some classic songs in his set for sure!

So, please look out for the new main updates coming your way soon, and I will let ya know of any confirmed shows ASAP! Thank you again to all of ya in Norway and Russia, especially those of you who I know made some massive journeys to see us. Cheers!!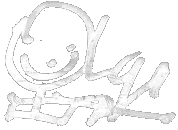 May 18th 2006



NORWAY NEXT & ASK OLGA UPDATES

Hope you lot are all doin' well! Theres been a number of ASK OLGA questions regarding the forthcoming Norwegian shows, so I have asked Ciaron to update the ASK OLGA section ASAP, should be very soon, all the latest questions are answered, rather than keep ya waitin till after Norway. Everythings ready for you lot up there! we have a couple of more rehearsals before the shows, then its full steam ahead!

Incase yer interested, this our route!

Tuesday 23rd May 2006
Koen, our merchandiser will fly from Brussels to Oslo
Matzi, our backline tech will fly from Stuttgart to Oslo
Bernie, our sound engineer/tour manager, will fly from Hamburg to Oslo
Me, Tommy and Duncan will fly from Stansted to Oslo.

Its an early start Tuesday morning, up at around 4am, but at least we will get a bit o' rest on stage that night!
Hopefully all our guitars etc will arrive at Oslo airport, on arrival we get back in the van and head for Lillehammer!
Our backline equipment (drums/amplifiers) will be provided by the promoter, lets hope its the correct stuff!
Anyway, once again, I would like to say a big, huge, massive thank you to you lot for your support!

SEE YOU IN NORWAY!
Take care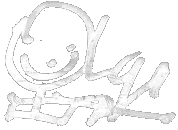 May 8th 2006

Gigs just around the corner!

Hello ya' all!

Hope you lot are well, all great here! Got absolutely drenched training in Regents Park early hours of this morning! but has to be done, gigs in a matter of days now!

Ciaron was in London last week to get a loada pictures for ya, we met up with him at rehearsals, needless to say we hit the pub after a week of intense practicing! great to see him again. Early the following morning, after a dose of Alka Seltzer, we recorded a whole new batch of guitar lessons for ya. All the news will be on the main updates, with ya later this week.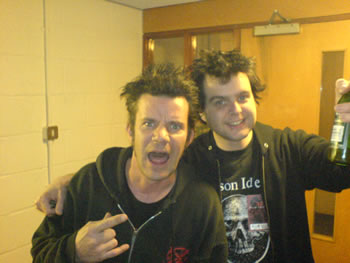 Tommy Goober had the honour of meeting Little Dave (Guitarist from The Dickies), for the first time in 4 years, last week in Norwich, Dave is a great guy, and one of the worlds best guitar players, unfortunately Dave wasn't performing, he was acting as guitar tech for Fear Factory. I didn't even know he was in UK, sadly I missed him, now I am feeling nostalgic about the terrific time I had with the Dickies, someday I am gonna do it again!

Anyway, keep checking the tour dates & look out for the new updates! I can safely say I have never been looking forward to playing so much! bit nervous mind ya!

Take care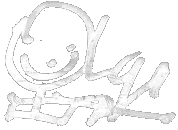 May 1st 2006



HELLO YOU LOT!

Hey! from a wet and rainy London! Hope the weather is better where you are! Despite the weather, things are looking good here!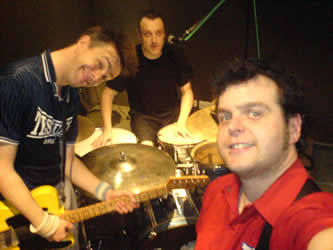 Ciaron will have the website updates for ya soon, he will be joining us at rehearsals in West London on Thursday, plenty pics will be taken for ya and the next batch of guitar lessons will be recorded for sure!

So, what's been happening? well, apart from Duncan being hard at work on a new Billy No Mates album, Tommy playing a one off Goober Patrol private show in Norwich, and me having 2 dozen meetings with our management regarding the forthcoming Toy Dolls shows, we have started the full rehearsals!

After 27 years of different Toy Doll members, facing the practices was a daunting task to say the least!
It needn't have been, playing with Tommy Goober again was a complete joy, and being joined by The Amazing Mr Duncan made the rehearsals the best yet!

Anyway, the Our last Tour? set is learnt already now we are just practicing it over and over and over again! So, today is a day off, and we need it! I am aching everywhere! Maybe gettin too old for this!? Codswallop! I love it!

We have just heard the North & South American shows are being planned for September, more news when we get it!

Meantime, check out the CONFIRMED shows on the tour date list, starting...THIS MONTH!! wow, I suddenly have a strange feeling in me belly. Its been too long! See you veryyyyy soon!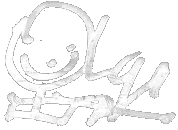 April 21st 2006



Hey Ya' all!

Another quickie, please check out www.talksport.net

There ya can vote for the great Peter and The Test Tube babies World Cup song!
Not just coz it features me and Campino from Die Toten Hosen! but, because its a great song!

We are just waiting for confirmation of a St Petersburg show! will let ya know about that ASAP!

Anyway, check out the Test Tube Babies track, hope ya like it!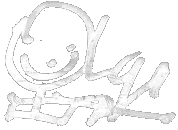 April 13th 2006



NORWAY SHOWS CHANGE + NEW FESTIVAL

Hey Ya'All! I knew as soon as Ciaron jetted off to warmer climates for 2 weeks, things would change on the tour dates!! , never mind, it aint bad news!

Please ignore the tour dates list (until Ciaron returns from soaking up the sun!) this is the latest confirmed gig list!

May 23rd Norway Lillehammer Felix
May 24th Norway Ondalsenses Grand Hotel
May 25th Norway Trondhiem Blaest
May 26th Norway Stavanger Folken
May 27th Norway Bergen Garage
June 3rd Russia Moscow Alpensin Club
July 21st Slovakia Punk Island Festival
September 2 Germany Krueckau Festival

and theres more to come!

Take care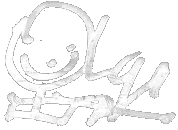 April 11th 2006



MOSCOW SHOW CONFIRMED!

Hey ya' all, unfortunately Ciaron is away for a while now, so I am just lettin ya know this new CONFIRMED show:

JUNE 3rd 2006: RUSSIA, MOSCOW, APELSIN CLUB.
www.apelsinclub.ru

See ya there!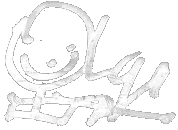 April 7th 2006



Hey! you lot in France!

Thank you so much for all your emails which are flooding in about the French TV advertising for "Badoit"! (French sparkling water) We didnt actually know anything about it!

A certain record company (NOT SECRET!) own the rights to a lot of old Toy Dolls recordings, including Nellie, which is used on the advert , unfortunately we are not always informed when they release "Best of albums" and allow our recordings to be used for various things etc, ie BADOIT!

Having said that, its nice to know you French lot still remember our little trio here in the UK! Maybe it will result in more French shows! France rocks, cant wait to get back!

And, just to put the record straight, no, the TV advert doesnt see us becoming millionaires! Nellie was written by someone else many years ago! so they get the dosh, sadly enough! we could o' done with investing in a new backdrop!

By the way, for you lot who can tune in to ITV TV (UK Television).... tonight at 7.30pm UK time, will be Mike Baldwins final appearance in Coronation Street, I for one will have the tissues at hand.

Back to reality, our thoughts are with everyone connected with the totally unique, and incredibly talented Gene Pitney, who sadly past away the other night, in the middle of his UK tour.
Gene was a trouper and kept music live. he will never be forgotton.

Take care.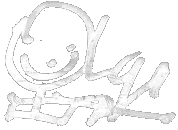 April 5th 2006



FIRST SHOWS OF 2006, CONFIRMED!

So Finally, we have shows confirmed, and theres plenty more to come!
Ciaron will have the website updates up for ya this week, but rather than keep ya waitin, here are the confirmed shows. Hope to see ya there!

MAY 24th: NORWAY : Lillehammer Felix
MAY 25th: NORWAY : Trondhiem Blaest
MAY 26th: NORWAY : Bergen Garage
MAY 27th: NORWAY : Stavanger Folken

JULY 21st: SLOVAKIA : Punk Island festival

See you very sooooon!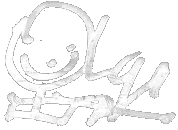 March 31st 2006



Hey you lot!

How ya doin? Everything full steam ahead here! we aint forgotton about ya!

The Website updates (coming your way soon!) will have the confirmed Norway tour shows! finally! Sorry its taking some time regarding this Norwegian leg! everything is just about sorted for it now!
Theres a few festivals in too!

There was a delay in gettin the guitar lessons sorted unfortunately, but a whole new set of lessons will be up for ya in a few weeks.

Anyway, this is just a quickie to say we are hard at work here, preparing, rehearsing etc etc.. Its all gonnna start again soon.

Lookin' forward to seeing you lot once again!

Take care!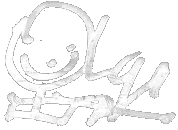 March 31st 2006



Hey you lot!

How ya doin? Everything full steam ahead here! we aint forgotton about ya!

The Website updates (coming your way soon!) will have the confirmed Norway tour shows! finally! Sorry its taking some time regarding this Norwegian leg! everything is just about sorted for it now!
Theres a few festivals in too!

There was a delay in gettin the guitar lessons sorted unfortunately, but a whole new set of lessons will be up for ya in a few weeks.

Anyway, this is just a quickie to say we are hard at work here, preparing, rehearsing etc etc.. Its all gonnna start again soon.

Lookin' forward to seeing you lot once again!

Take care!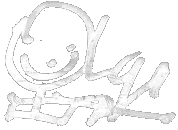 March 15th 2006

REGARDING THIS YEAR!

I know a lot of ya are anxious to know, where, when and what about this years activities!

Well, I know Norway is in for the end of May, full details soon. I do have the dates in front of me now, but I cant tell ya until we have confirmation, a tease eh!?

Summer festivals are being planned, then USA, South America, Japan etc..

So, at the moment, our drummer, The Amazing Mr Duncan, is on tour in central Europe with his band Billy No Mates, our backline tech, Matzi is also on tour with Eric Burdon, so make sure to check them both out if ya can! mean time me and Tommy Goober are both practicing the set !
Then the real rehearsals begin in West London at the end of April.
As I said before, the set will be as it has been on the first legs, because its part of that tour, but we do have quite a number of changes re songs/routines for next years festivals.

As soon as I get confirmation of the Norway shows I shall let ya know, theres gonna be around 6 shows total.

Meantime, please sit tight!
The gigs are coming your way!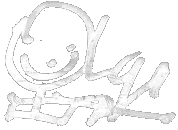 March 2nd 2006

Hey! Everybody! How yer doin?

So, here I am, trying to learn all this new coding for the new Olga Talkin layout! I hope I have cracked it!

Anyway! sorry its taken so long, I will be on here at more regular intervals from now on.

So, I met up with The Amazing Mr.Duncan, last week in West London, we ran over a few bits n' pieces, now he is studying the set for the main rehearsals next month! Meantime, check out Mr Duncans band "Billy No Mates" on tour from next week, if they are in a town near you, take a look! he certainly is one amazing drummer! I hope you lot can make him feel welcome, he is a lovely guy as well as being a great musician! better singer than me too, (not difficult!) so dont be surprised to see Mr.Duncan taking on some lead vocal duties in the future!

Now I am just waiting for the phone to ring! to hear about our Norwegian shows, come on, ring!
We really cant wait to get out there! The towns will be places we didnt play on the first legs, so the set will be as it was on the those legs, but we will be throwing in "Poor Davey" for ya!

As for next year, well that will feature quite a few new songs etc, I mean new old ones, like CAMILLA, and MAGALUF etc.

I have started work on the next Toy Dolls album, nothing completed yet, but its early days, will keep ya informed of me progress!

We will be doing a photo session next month, as well as a video message etc, look out for them!

Cheers for all your Ask Olga questions, theres quite a few come in over the past two days, these will be answered , dont worry! they will be included in next months updates.

Anyway, I will let ya know of the Norway dates ASAP! watch this space!

Take care, and and cheers for your great support!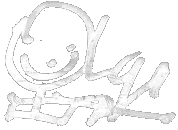 February 8th 2006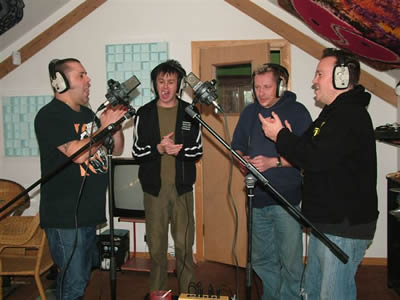 A day with the Test Tube Babies!

Well, what can I say!? On Monday of last week I had a greeeat time. On traveling down to Brighton, I met up with Peter Test Tube at the station, always great to see him. Next stop was the car park, where the rest o the Test Tubes turned up in the van, I was nervous! Though I had no need to be, these guess are the nicest bunch o blokes you can wish to meet! After traveling about 100 miles or so we reached the open the countryside where the recording studio is situated, though we drove past the studio and headed for the pub in typical Test Tube fashion!
After a few pints we were well lubricated for the session.
So, after listening to the the verse of 'Smiling Through The Tears' 30 or 40 times, I was in the vocal booth, having a completely different voice from Peters, I didn't try to compete! Though my voice and his did seem to complement each other!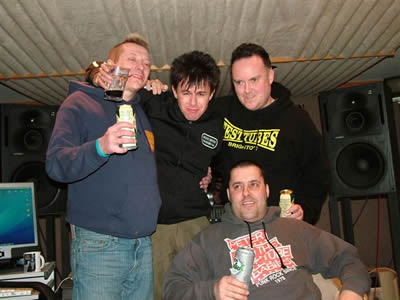 I will point out that 'Smiling' is a very nice song, and I shall let you lot know the release date asap! After finishing my lead vocal track, we headed upstairs to the backing vocals area, where we spent a few hours adding, er, the backing vocals!

Suddenly it was night time! The day had past sooo quickly! I felt nostalgic, I remembered touring America, the same time as Peter, around 1983, these guys are still out there, giving 100%, and with a fantastic new album 'A Foot Full Of Bullets', I am proud to know them, and I am flattered to be singin on the new single. Time flies by, life is so short, so don't miss this lot! a band with the best ever punk guitar player, and a mountain of fantastic songs, I am gonna make an effort to get to more gigs for sure.

I would like to say a MASSIVE thank you to the lads for being such gentlemen on Monday, and Peter, I love ya mate, BEST OF LUCK with the single, you deserve it for sure. So now, here I sit, back in my London flat, a bit sad, but happy to have been included on a recording with one of my favourite bands!

See ya soon!

Olga.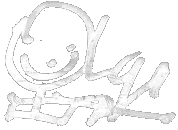 January 22nd 2006

How you lot doin!?

Everything hunky dory here! Life is good! I am back into training, hard work, but feelin good! Just while ya waitin for the updates, I thought I would give ya some info about this Peter and the Test Tube Babies single:

Taken from the Test Tubes superb album, A Foot Full Of Bullets, I will be recording the great song "SMILING THROUGH THE TEARS" with Peter and the lads, next week! Its a real honour for me, and I am flattered to be asked!
I will be taking the trip down from London to Brighton, to meet up with the Test Tubes at the recording studio next Monday, I will get some pics for ya, for sure! I am rather nervous actually! though I am sure a couple o' drinks on the train will calm me down! The song will be released as a single, I will let you know the release date asap!
I have always said that Del from the Test Tubes, is the greatest punk guitar player, so to be singin' on the same record as him is just wicked!

The updates wont be long now.

Take care.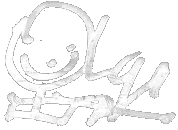 January 16th 2006

Hello you lot!

I am writing this to let ya know that we are REEEEAAALLY busy trying to get confirmation of one more bit of news, before Ciaron gets the website updates online for ya. We ain't forgotten about ya! Don't worry! It may take another week, hopefully less! We are itching to get the confirmation ourselves, believe me!

We will be recording another string of guitar lessons next weekend, I will have to get some extra practice in! Ciaron will be at me place with his trusty video camera on Saturday to record another 10 tunes and riffs, of course we may have a pint or two on the Friday night before, just to relax meself!

If any of you lot are in London over the next few weeks, The Royal Academy of Music on Marylebone Road, are doing 1pm Concerts each Friday.
I was there watching last week, superb, after hearing such great musicianship, it makes me wonder how people can actually wanna hear ME sing! it was a wicked experience, completely different from The UK Subs of course! but very enlightening, oh, and its FREE! crazy eh!

Anyway, please sit tight! ..... cheers!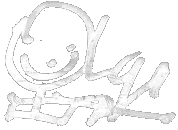 January 11th 2006

Hey you lot! Waiting for the updates!

My apologies for the delay of the website updates, we are still waiting for some important news! Ciaron has everything in place, as soon as we get confirmation of one more piece o' news, the updates will be there for ya.

In the meantime, I would like to let ya know that Peter and the Test Tube Babies are recording a single next month (full details soon) its a cracking song, Captain Sensible will playing a guitar solo on it, and they have asked me to sing on it, WOW! what an honour. Pity I cant sing properly, but there ya go! I cant wait for the session, and the drinking session following it of course!
Tell ya more about it soon!

So, please bear with us for the main updates, they are coming your way sooooooon!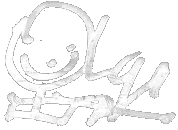 January 6th 2006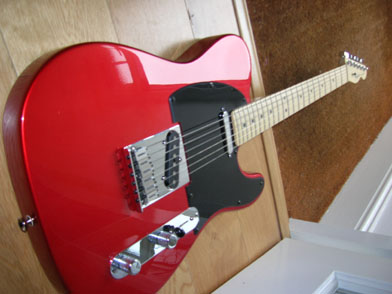 Hello you lot!
Incase ya wondering, I thought I would let you know that Ciaron is working on the new updates NOW! Its a biggy this month, so its taking a little bit o' time to get everything together, but they should be up early next week.

I also thought I would let ya know that me new red Telecaster is almost ready for the road! It still needs the frets filing down and the neck adjusting a little, and the bridge pick-up changing, but its looking the part now, I have changed the pick guard to a black one, looks stunning! Take a look...

I always keep saying that people who take photos of their guitars are so sad! Guess I am one o' them! But its such a wonderful instrument, I cant keep my hands off it! The neck is not as thick as the yellow Tele, and its a bit wider, takes a bit of getting used to.
I love Telecasters, you have to really work hard with them, they don't play themselves like a lot of flashy Jackson kinda guitars do, Telecasters take a lot of playing, they are really hard work, but the result is divine! Anyway, I have my daily 4 hours of guitar practice to do now... what guitar shall I use!?... I think I'll play the red one!

Catch ya later!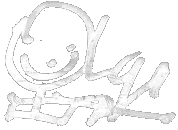 December 31st 2005/January 1st 2006!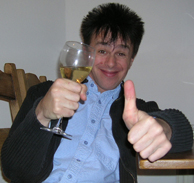 Hey you lot! HAPPY NEW YEAR!
Thank you so much for the past year, thank you for buying Our last album? and Our last DVD? and most of all for coming to the gigs on the 2004/2005 leg of Our last Tour? tour! CHEERS!

Ciaron will have the updates for ya shortly! and its all GOOD NEWS! a Big thank you and Happy New Year to Ciaron!

See you lot on tour in 2006! I have said this before, but WE REALLY CANT WAIT!!!!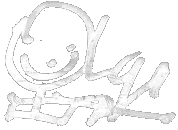 2005